Runway Detection System¶
As of FDR v5.15, a new runway detection system has been introduced. No simulation, except MSFS, answers whether an airplane is on the runway. In other words, FDR can get the response from the simulator via FSUIPC whether the plane is on the ground or not, but not whether it is on the runway or not. To understand the status of the aircraft being on the runway, FDR draws a rectangle according to the coordinates of the airport and runway registered in its database and checks whether the aircraft coordinates are within these coordinates.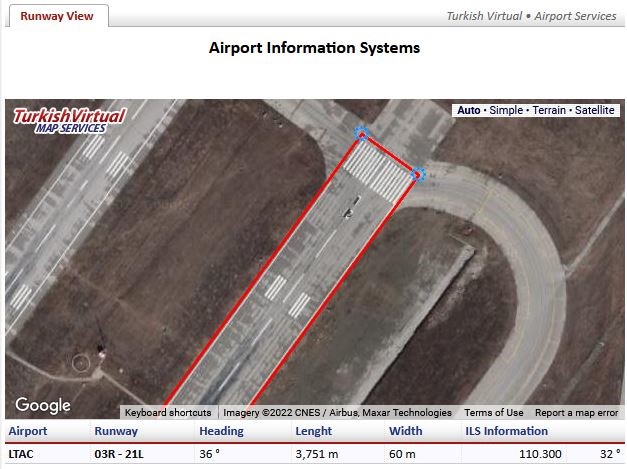 When you want to take a flight, we recommend that you check the runway information of the airports you will depart from and arrive at on the "www.turkishvirtual.com" home page. If a runway is not marked as seen in the image above, you may experience FDR's runway detection problems. The runway information in FDR's database is based on real-world information. Using MSFS or XPlane 11 as a simulation, you are unlikely to have runway detection problems in the scenery because the airports loaded in both simulations are taken from real-world map programs. However, if you are using FS2004, FSX or p3d software, we do not recommend you fly to the default scenery airports (the original scenery installed in the simulator).
As mentioned in the penalties section below, many penalties are related to runway detection. If the location of the runways in your scenery does not match the location in the database of FDR, FDR will be likely to give penalties, even if it is unfair. For this reason, take care to use a scenery that is well designed and has the exact runway location as real-world airports.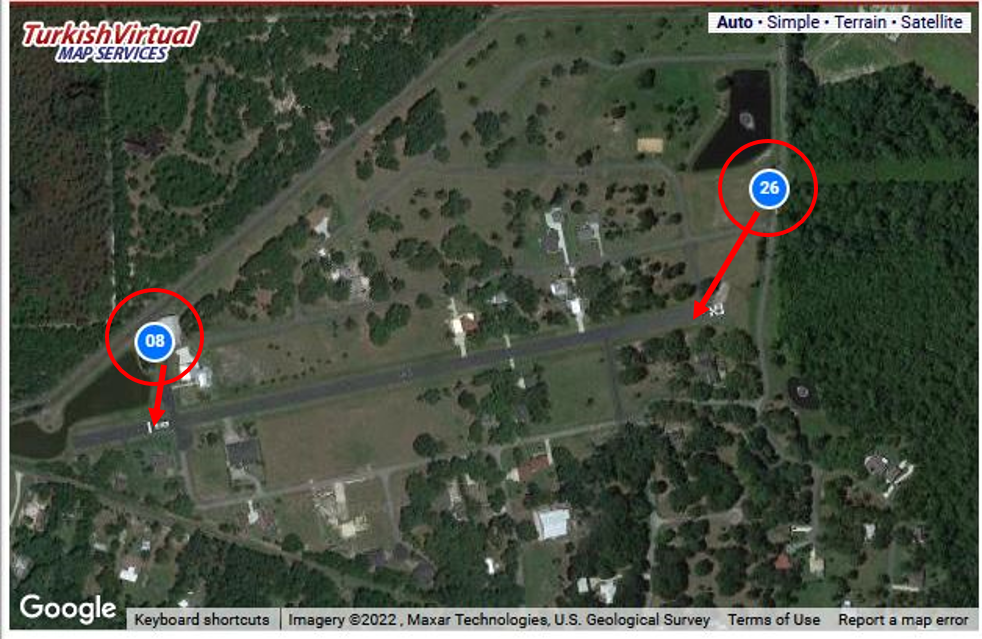 An incorrectly defined airport is seen on our website in the picture above. If you fly to this airport, you can still get many penalties depending on the definition of the runway, even if the scenery you have uploaded is correct. The problem here is not in your scenery but the coordinates in our database. We think that our database will become error-free in a short time with a collective effort we will exhibit together. For this reason, we always expect you to report any runways you see as faulty to Turkish Virtual management.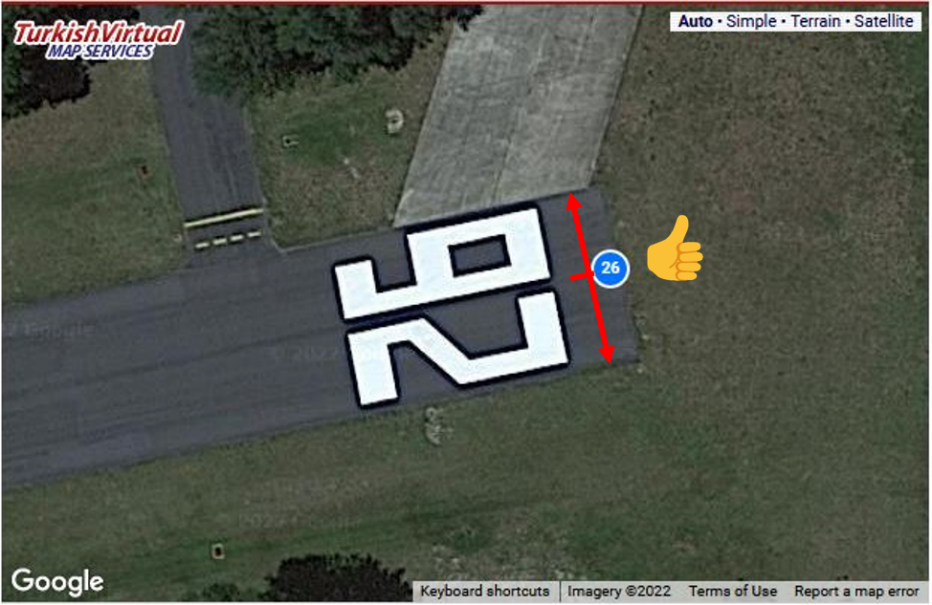 This is how the runway should be defined.
The runway and airport databases are checked regularly. If an error is detected or reported, we will immediately correct this error and make the updated Airports.dll file available to you.